General
Money-saving energy deals for TTA members
The Tile Association is working with Utilitywise to help members get better value from their energy contracts, reduce their energy consumption and save money.
Utilitywise explain more about the exciting benefits for TTA members…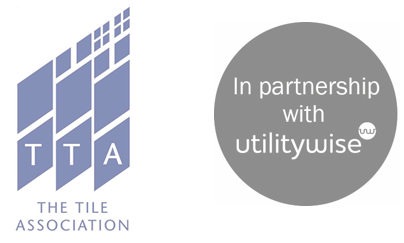 As a partnership we understand the importance of managing your utility consumption and spend efficiently. With 46% of small businesses believing that energy prices will go up in the next year, Utilitywise is committing resources to help business people get the information they need to make sense of their bills, and the energy market.
The cost of electricity, gas and water is a major overhead for most businesses. Yet despite the importance of utilities, most businesses struggle to take full control of their utility spend.
Over 75% of businesses never check their bills
58% of businesses think their energy bills are difficult to understand
65% of businesses think that switching energy suppliers is challenging
57% of businesses now use an independent consultancy like Utilitywise to find more competitive utility deals
Ofgem survey into business experience in the energy market, 2013

WE ARE HERE TO HELP
We are a leading business energy and water consultancy. Using unique technology and expertise, we create and deliver Utility Management Plans which help over 30,000 businesses get the most value from their energy and water contracts, reduce their energy and water consumption and lower their carbon footprint.
The team at The Tile Association and Utilitywise believes passionately in making the energy sector easier to do business with. It shouldn't be complicated, confusing or opaque. Instead, we strive to take the hassle out of managing your energy, and the first place to start is by making bills less baffling.
We save our customers time, effort and money.
Utilitywise are now offering all The Tile Association customers the opportunity to access three services for free:
Bill Checking
Let our experts check your energy bills to make sure that everything is as is should be. Our staff will check for out-of-contract rates, look over your VAT, CCL and KvA. This is the first step in our service and allows us to examine your utility usage and offer advice on how we can help you to lower your consumption and associated costs.
An Energy Health Check
We input your energy usage information into a database and compare your energy consumption and spend with like-for-like organisations. Many businesses are unaware how their energy usage compare sot similar businesses, so a simple check is the start of a process to create a Utility Management Plan.
Utilitywise helpline
Help and advice on energy and water when you need it. You can call one of our experts during business hours Monday to Friday to answer your questions about utilities: want help understanding your bill, confused about energy legislation, want us to check if your DEC and air-conditioning inspection is up to date, worried about ESOS compliance, want to find out more about the latest energy market movements – we can help.
Call 0333 000 0131 or email partners@utilitywise.com and we'll have somebody call you back as soon as possible.